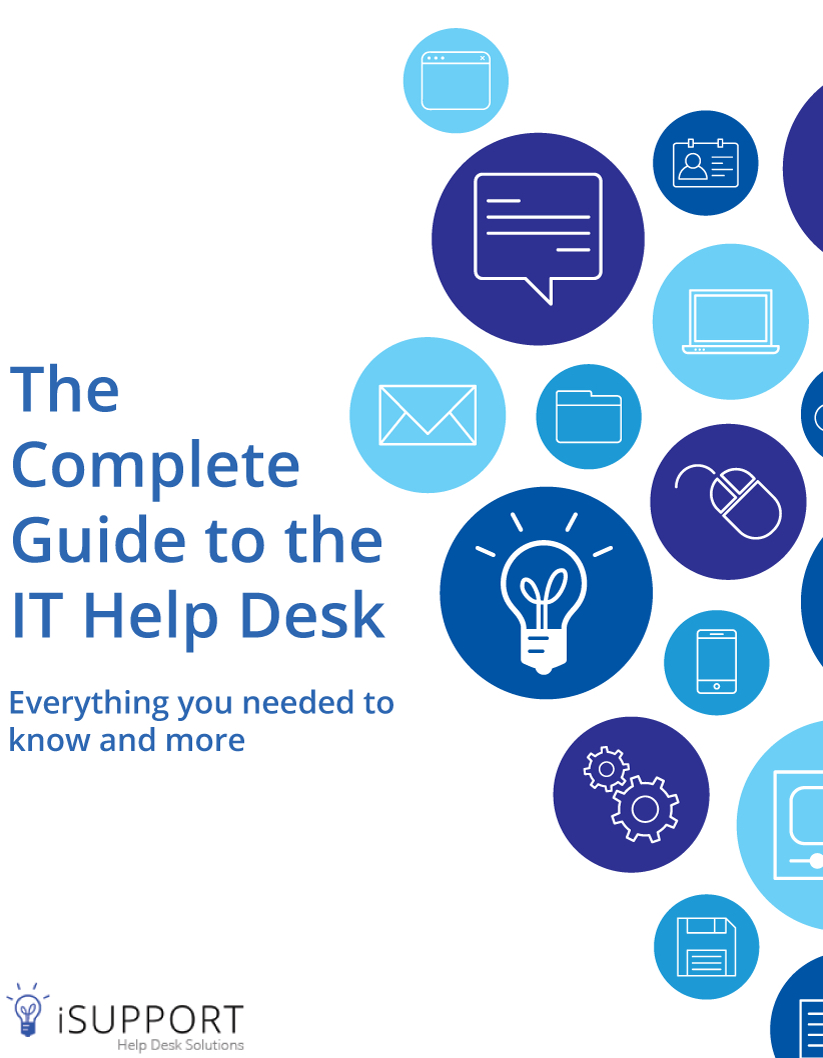 After 24 years in the help desk/service desk industry, we've taken some time to look back. Times have evolved and tools have evolved,  and we have been learning lessons and adapting our software along the way. These lessons have been made into an ebook, "The Complete Guide to the IT Help Desk: Everything You Need to Know and More". The book includes some advice from five of our long-timers here at iSupport, and it covers what a manager needs to analyze when looking at and deploying a help desk solution, from a business perspective and not just a feature perspective. Here are just a few of the topics covered:
How to drive users to your self-service portal so that the help desk—and the wider organization—can realize the great efficiencies that come from users resolving their own issues
What to consider when analyzing your needs and workflows, implementing automation for peak efficiency, and providing value to your help desk and other areas of the organization
How the categorization process can help to refine processes, identify what works, and discover new ways of enhancing efficiency while providing even better care for users
The ebook is available as a free download after registration with a valid email address at https://www.isupport.com/go/ebook. Consider taking a look!