Technicians need the flexibility to provide support from any location. It has never been easier to empower your technicians to provide support from wherever they are through their handheld device. You can access iSupport via a tablet, smart phone (iPhone or Android), or WAP (Wireless Application Protocol) phone for in-the-field updates to iSupport data, inside or outside the firewall, with interfaces optimized for your device. iSupport's Easy Submit functionality enables customers to use an older version of a device that cannot render HTML5 to submit incidents.
Your support team can create, update, and view work items in the field with screens that you can customize.  A Check In feature is included for administrative tracking.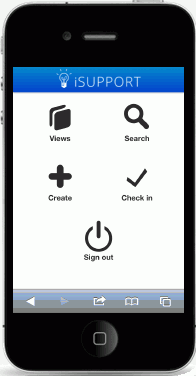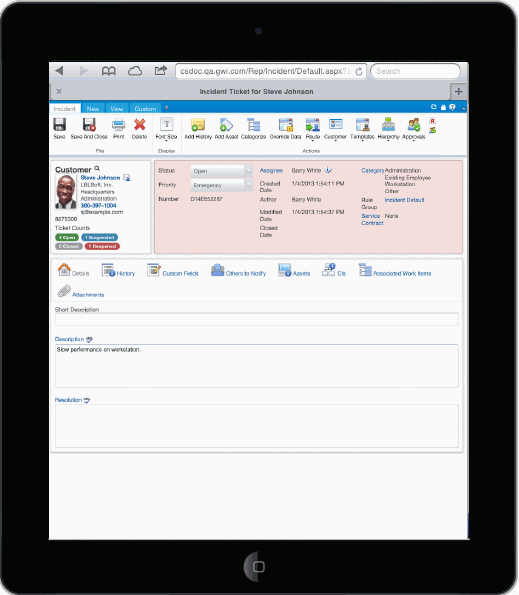 If using a tablet, you can use rich tablet-optimized screens for creating and updating work items.
Customers can access a mySupport portal via a smart phone or tablet; layouts can be customized for different types of users.