iSupport includes many options for communication between support team members and customers, including chat, social media, and discussion feeds.
iSupport includes a built-in chat feature with customizable responses, emoticons, automatic incident creation, and chat history monitoring. Integration with Citrix GoToAssist Remote Support and Bomgar Software can be configured for remote desktop connection and chatting.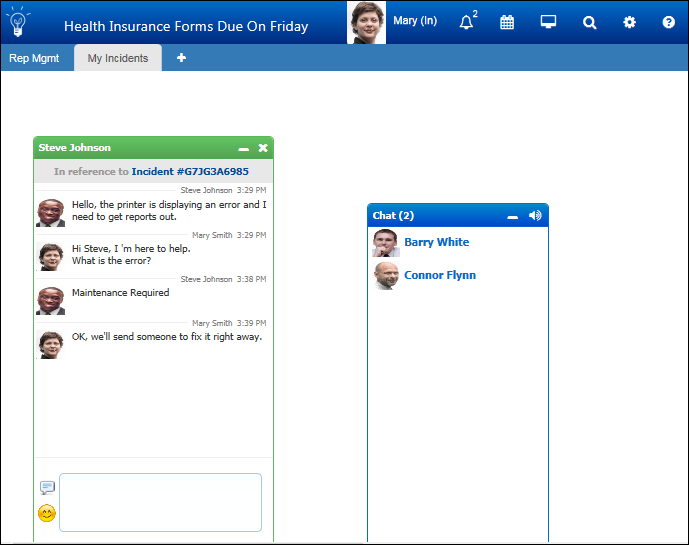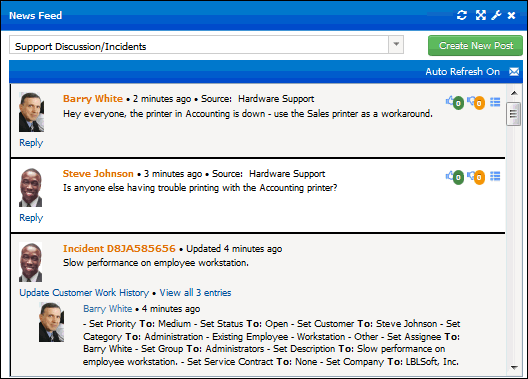 iSupport includes customizable news feeds for support representatives and customers to post comments and view work item updates. You can enable poll-type posts, likes/dislikes, and a digest email of discussion activity.
You can monitor a Facebook page or activity feed, link to Facebook and LinkedIn accounts on mySupport, and publish headlines, problems, and work item updates via Twitter. You can also display tweets that include a specified search term and create an incident from a post or tweet.