mySupport portals enable customers to submit and view work items, create discussion posts, chat with support representatives, search for knowledge entries, and view PDFs, reports, charts, headlines, FAQs, and more.
Everything on a mySupport portal is configurable, including all label and header text, which can be translated. iSupport includes a default portal that you can copy and/or modify; you can create an unlimited number of portals to target different customer groups. You can brand a portal with the colors, fonts, and header image that reflects your company standards.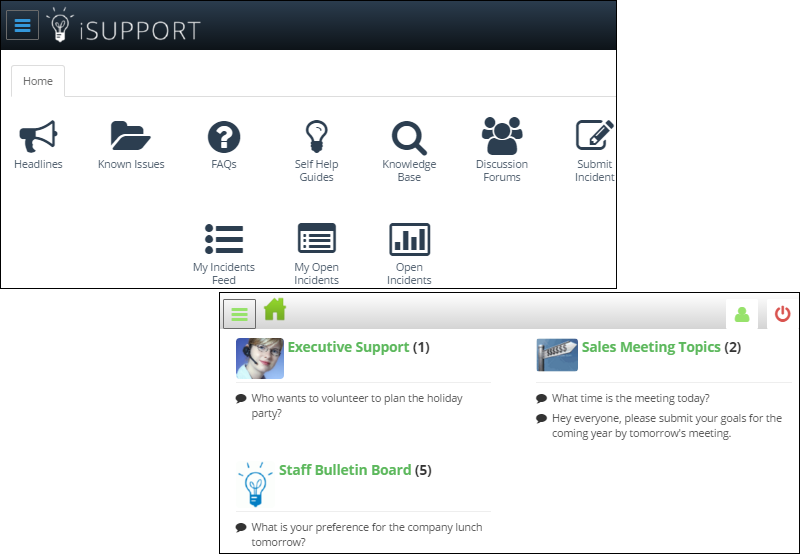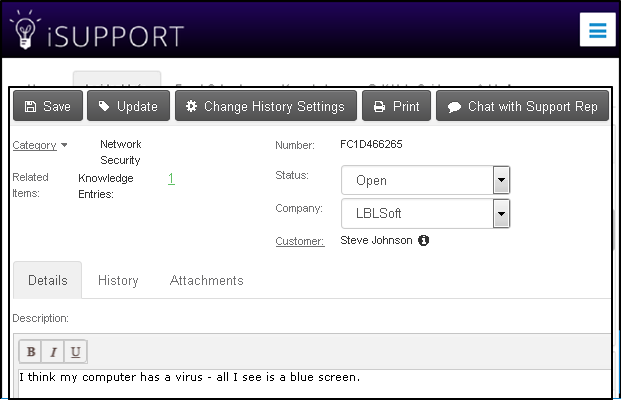 The fields and tabs for submitting and displaying work items are configurable; you can create different layouts for different types of incidents or customers, and create custom fields for tracking information specific to your company. If you have incidents that are commonly submitted, you can create and link to templates with default entries.
There are many ways to communicate company information to your customers on mySupport portals: event calendars, FAQs, headlines, videos, web sites, PDFs, images, and formatted text.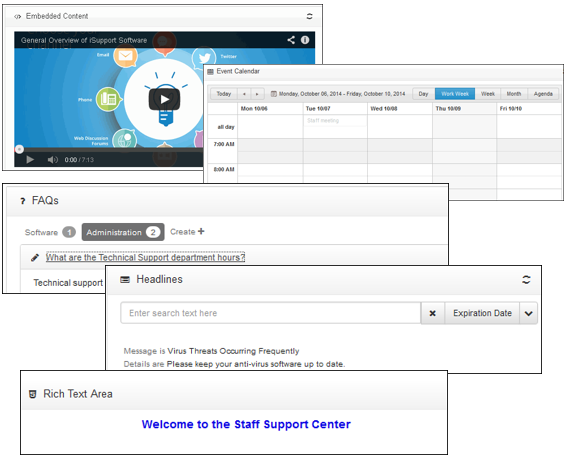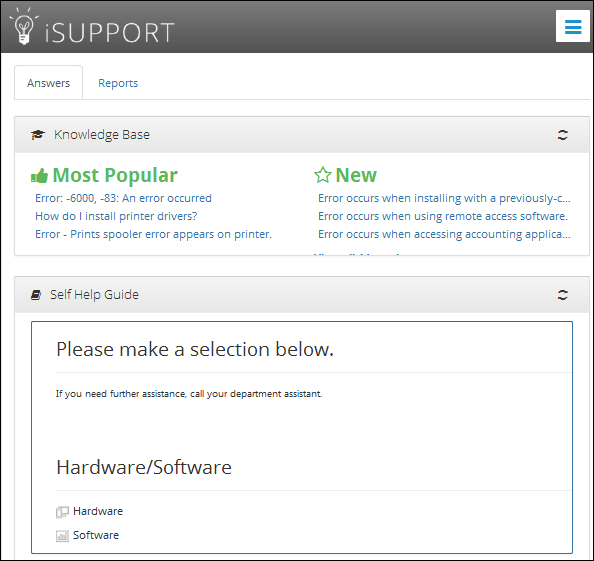 In addition to help and tutorials, you can provide answers by displaying knowledge entries in configurable feeds as well as in sections by Most Popular, Newest, and Category. Self-help guides display decision tree style prompts to lead a user to a template, FAQ, knowledge, or help topic.