iSupport includes powerful reports that collect data on the most valuable information, but you can also use our easy-to-use reporting tools to create reports and charts for tracking the metrics that are important to your company.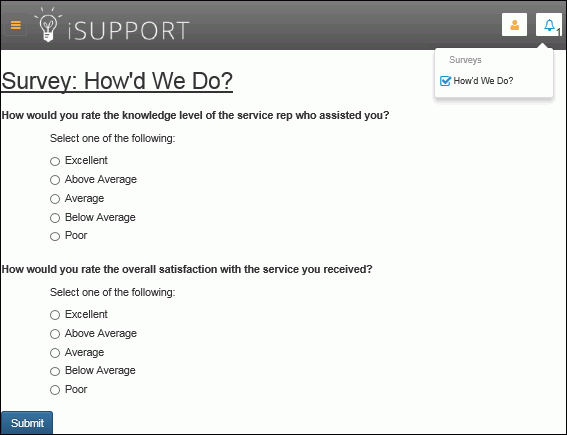 Use iSupport's customizable surveys to get feedback from your users; delivery/followup features and rules with logic and branching give you maximum flexibility in gauging customer satisfaction.
Schedule reports to be delivered via email using popular formats such as PDF.