Making informed decisions about your existing assets is critical to providing better service and reducing your costs. iSupport includes scanning technology that queries your networks and builds databases with detected IT assets. iSupport can schedule and perform real-time scans with comparisons for easy troubleshooting. Most vendors charge by the number of assets you are monitoring – iSupport does not. Whether it is 200 or 200,000, it is always the same price with iSupport.
You can record identification numbers and purchase, warranty, and maintenance information, and assign different layouts to different types of assets. If your assets are stored in one or more Microsoft SQL Server databases, you can import and synchronize with iSupport's Asset database.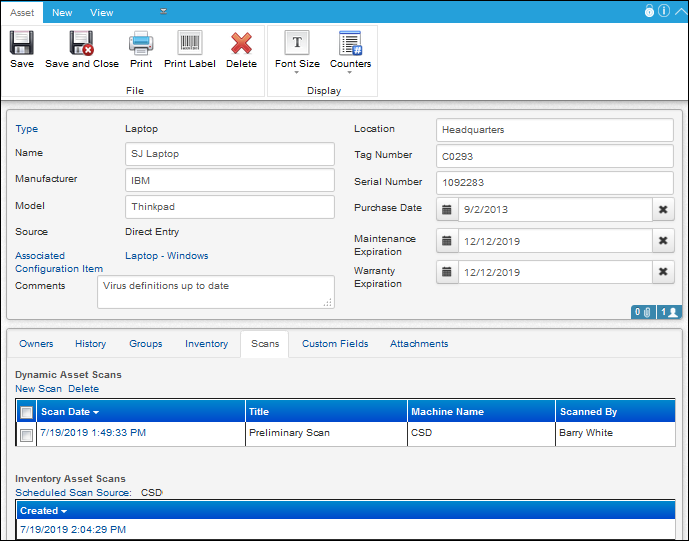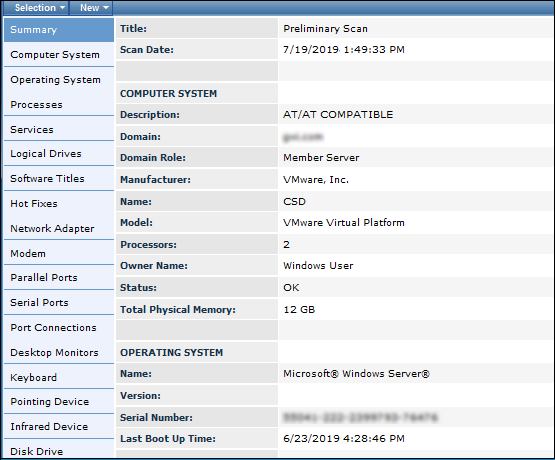 Run scans on devices in your network, on an ad hoc or scheduled basis. Asset records can be created automatically based on systems included in a scan. You can generate and save a side-by-side comparison of asset scans.
Enable network monitoring to check and display the status of devices. You can flag devices if off line, disk space is lower than a specified minimum, or a service is not running.