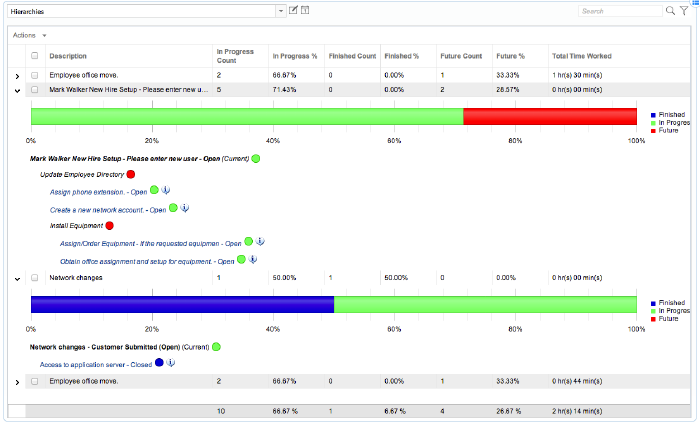 Most service desk software vendors make you change your processes to match their workflow or charge you hundreds of thousands of dollars to hire their consultants to map to your processes.
Our workflow engine is both powerful and easy for you to develop. We enable you to write rules which can be grouped together to perform almost any task you can imagine. We help you start simple and increase the complexity based on the demands of your customers.
With iSupport you can support the proprietary business processes that make your company unique.
The Service Desk Edition Includes:
Work item routing
Work item escalation
Incident and change creation from email
Incident creation from social media
Incident and change update based on incoming email
Automatic response to incoming email
Time-based business rules (SLAs)
Routing based on location
Assignment based on skill
Assignment based on workload
Webhook creation based on field value
Hierarchy templates for multiple activities
Approval cycles
Management notifications
Knowledge management approvals