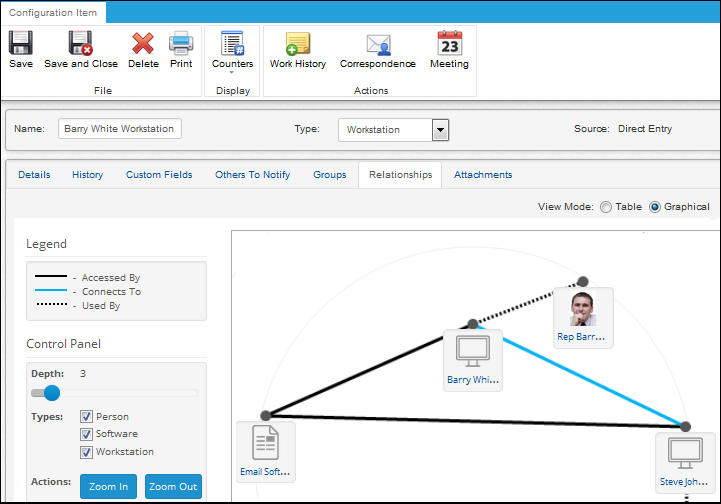 A configuration management database (CMDB) is a repository of information related to all the components of an information system. In the ITIL context, a CMDB represents the authorized configuration of the significant components in an IT environment.
iSupport's CMDB is used to track the assets, services, and other resources that are crucial to your organization's operation. The key goal of iSupport's CMDB is to help your company understand the relationships between these components and track their configuration.
These items and their relationships are graphically displayed so you can immediately answer questions about events – planned or unplanned – that may impact aspects of your company's IT operations.