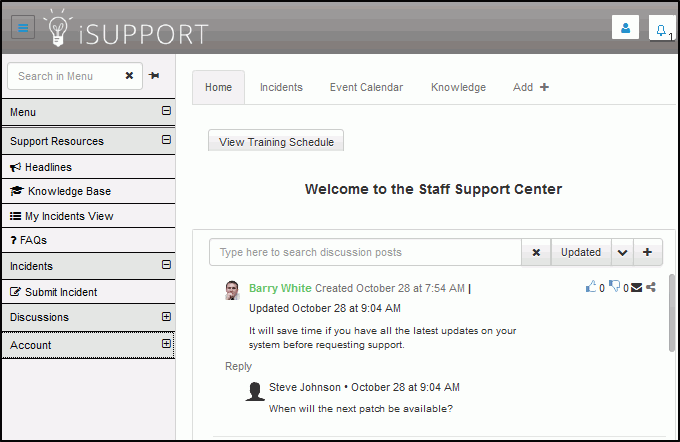 mySupport
mySupport is our end user self-support technology. Help desks that offer self-service are more successful than those that don't.
mySupport is included at no charge to help you maximize your service offering. mySupport enables you to support unlimited customers through as many fully branded mySupport portals as you need.
For more information read this excellent article on how self-support is rapidly changing from the impact of social media.
No matter how many portals or end users you need to support, there is never an additional charge for mySupport. mySupport runs on standard web browsers and all mobile devices.
mySupport includes:
Chat
Web discussion forums including polling and customer surveys
Self-building knowledge bases and Q&A self-help guides
Integration with Twitter®, Facebook, YouTube®, PDF files, and other public content
Direct links to your custom forms and workflows
Real time reporting
mySupport technology is great for departments other than IT. Some examples of where customers have deployed mySupport are:
Human Resources
Customer Service
Facilities Management
Sales and Marketing
Quality Assurance
Service Delivery Teams