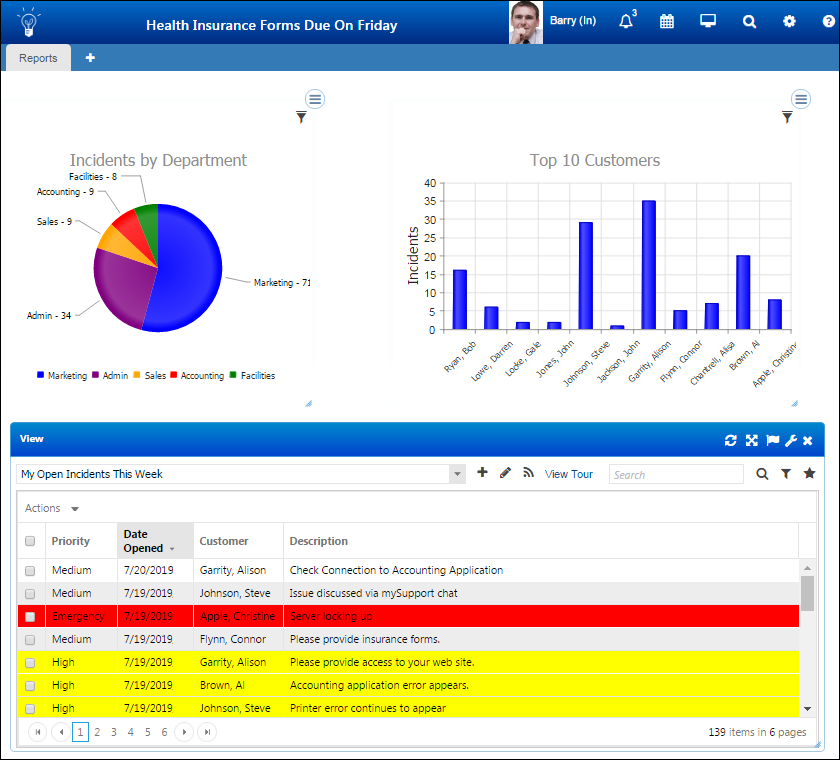 iSupport is about service delivery. We should know – we invented the modern service desk software in 1997.
Our service desk software is developed with an understanding that business processes vary from company to company.
You can configure custom forms, custom workflows, custom integrations, and complex business rules, or use it out of the box with almost no configuration.
iSupport Service Desk helps you to automate incident, problem, change, knowledge, asset, customer, approval, and survey functions and so much more.
If you are tired of simple applications that don't give you enough or applications that require lengthy consulting contracts, give iSupport a try.
The Service Desk Edition Includes:
Incident, problem, and change management
Real-time and scheduled reporting
Asset scanning and reporting
Powerful workflow rules
Active Directory and LDAP integration
Email processing
Third party remote control integration
Service contracts
Survey management
CMDB
Discussion forums with polling and voting
Social media integration
Full support for mobile devices and smart phones
Asset monitoring
The strongest end user support tools in the industry
Service level agreements (SLAs)
Purchasing
Service catalog
…and hundreds of additional features