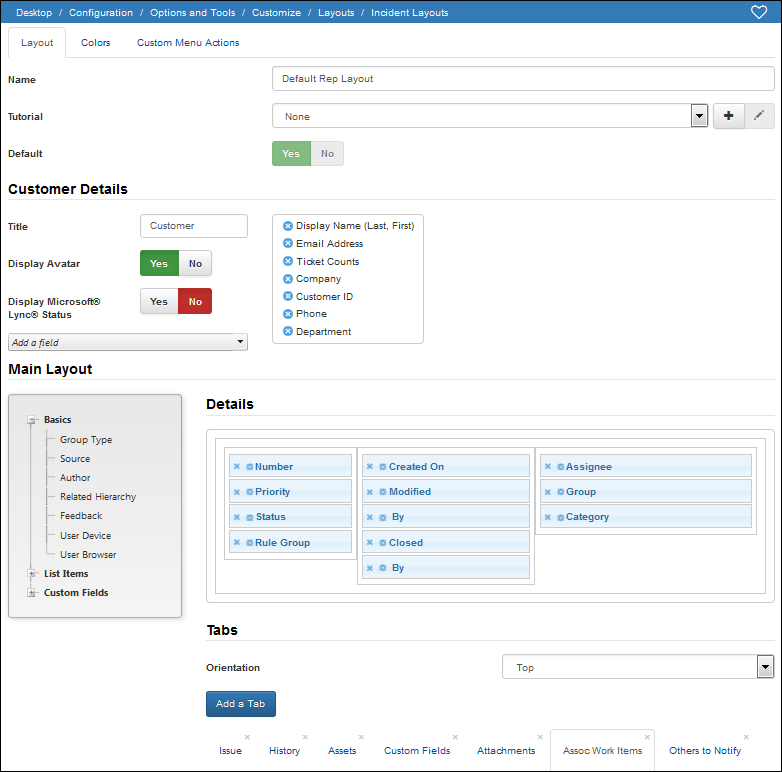 Every form, every field, every label – that is our goal for configuration of iSupport.
Our forms are configurable, our reports are configurable, our end user tools are configurable, and our mobile clients are configurable. It can be as simple as changing the label on a field or redesigning an entire form.
We are committed to letting you have your way when it comes the layout of your service desk application. Very few products give you the control iSupport provides, and we do it without costly consulting engagements and an interest in preserving your changes across upgrades.
Included Layout Designers
Incident
Problem
Change
Purchase
Asset
Knowledge
Customer
Company
mySupport
mySupport mobile devices