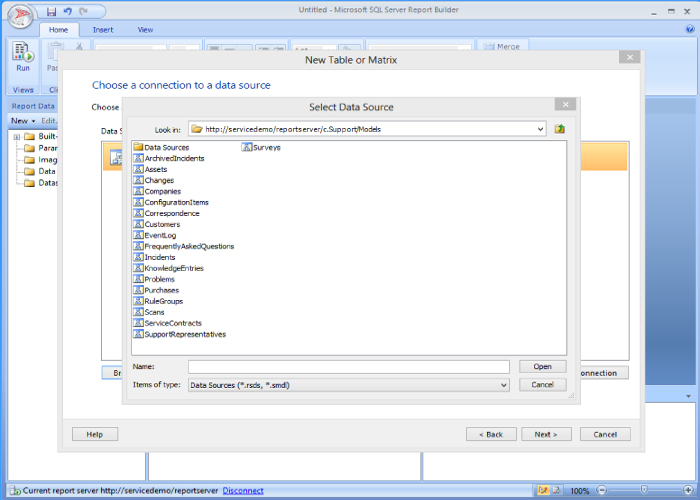 Protect Your Existing Investments
As a support manager you realize that everyone's reporting needs are different.
Many companies have invested in standard SQL reporting tools they use across the enterprise.
iSupport's data models work with most third party reporting tools to enable users to create powerful, highly filterable reports with little effort.
These accurate, timely reports can be created, dispersed, and automated quickly and efficiently.