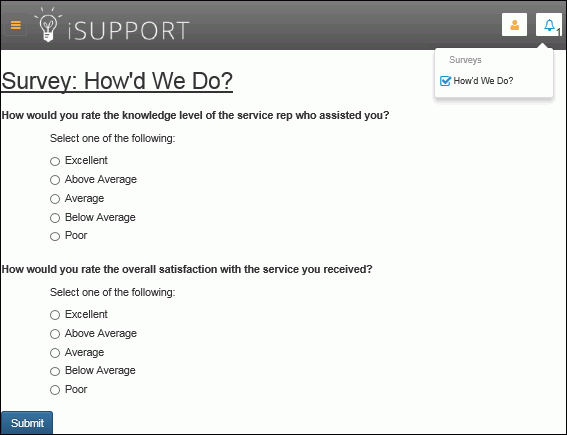 iSupport's survey functions give you maximum flexibility in gauging customer satisfaction.
As simple as a "Did we meet your expectations?" contained in an email or as complicated as you wish to make it. Choose from check boxes, drop-down lists, or free text areas to create any survey you can imagine.
Surveys can be scheduled to be delivered with every closed incident, randomly, or to specific groups and/or individuals.
Build reports from your completed surveys to show management how you are doing when it comes to providing world class service.