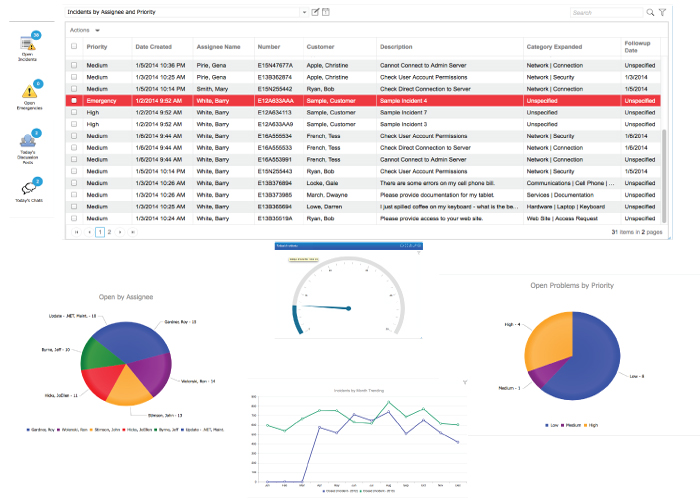 What is the value of your recorded data if you cannot report on it?
How quickly can you meet the needs of your managers when they ask you to justify support budgets and resources?
iSupport contains powerful tools developed over 22 years to make reporting as easy as drag and drop.
Custom reports, charts, and graphs can be instantly shared via web browsers, email, or mobile devices.
Support can be a thankless job – with iSupport you can show the impact of good service delivery on your organization.
Standard Reporting Features
Dozens of the most common reports delivered out-of-the-box with advanced filtering
Drag and drop report builder
Scheduled reports delivered via email in formats such as .PDF, Excel, and Word
Charts and graphs
Direct export to Excel
Conditional highlighting
Counts, percentages, averages, minimums, maximums
Report filters
Shared and personal reports
Unique badge function for at-a-glance updates
Real-time reporting that end users can access from anywhere with no additional representative licenses
Reports that specifically support tablets and smartphones
Asset and software license reports
AWS server cost reporting