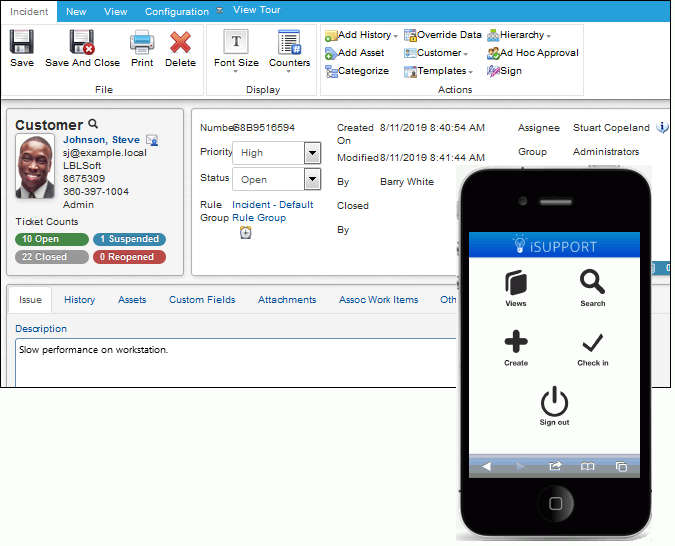 Mobile-Friendly Functionality
Developed completely in HTML5, our beautiful user experience can be accessed from desktops, tablets, and most modern smart phones.
Each device's unique screen properties have been taken into account to provide the richest experience possible.
Not just a scaled-down web page, iSupport goes to great lengths provide a client that is functional, beautiful, and customizable to meet your needs.
When your reps are in the field, track their locations with check in functions. Our smart mobile device interface detects the difference between tablets and mobile devices and presents only the information needed.