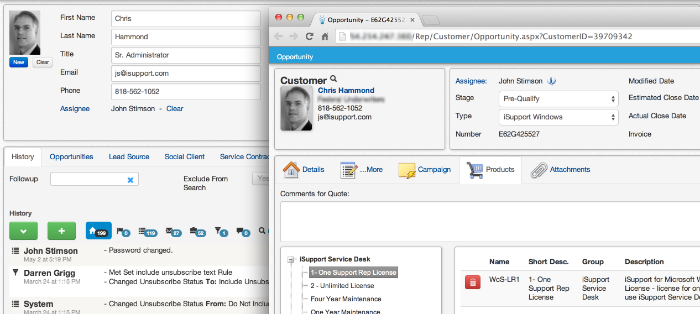 Although not a traditional CRM application, iSupport supports robust customer, company and opportunity management.
Service delivery organizations need to work with diverse groups of people. Our CRM functions enable you to track your activities and document proposals for projects.
Our CRM features are another example of how iSupport has thousands of hidden extras that can be adapted to numerous business.