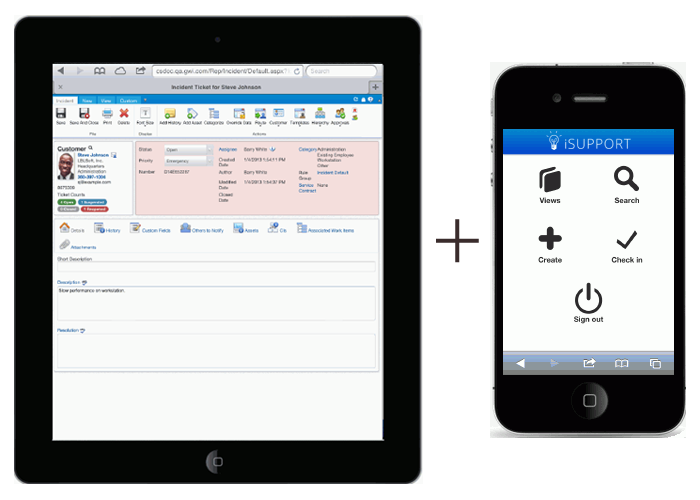 Mobile Friendly Functionality
Technicians need the flexibility to provide support from any location. It has never been easier to empower your technicians to provide support from wherever they are through their handheld device. You can access iSupport via a tablet, smart phone (iPhone or Android), or WAP (Wireless Application Protocol) phone for in-the-field updates to iSupport data, inside or outside the firewall, with interfaces optimized for your device. iSupport's Easy Submit functionality enables customers to use an older version of a device that cannot render HTML5 to submit incidents.
iSupport's mobile functionality includes an HTML5 interface with the following:
Customizable work item views
Work item creation and update functionality
A Check In feature for administrative tracking via a Rep Map component
Customizable entry screens
Support representatives can use WAP-enabled phones to create, edit, and view Incident, Customer Profile, and Company records using a simple web interface.