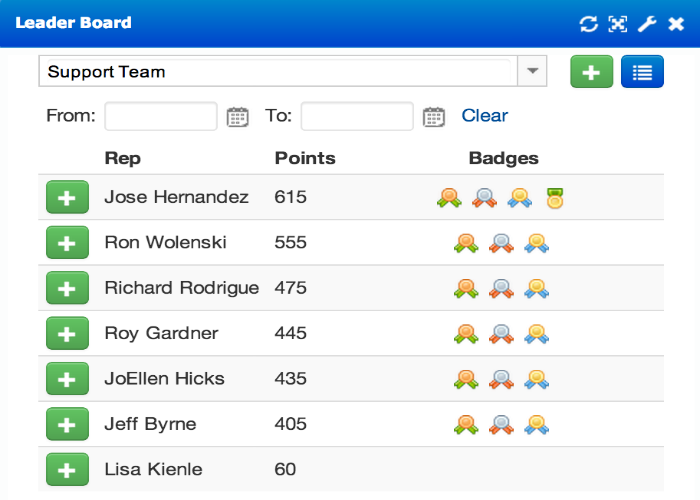 Recognize and Reward!
You hired the best – now give them the recognition they deserve. Leaderboards are a fun way to incentivize your reps to do their best.
Award or deduct points from an ever-expanding list of actions to keep your reps focused on the tasks that are important to you.